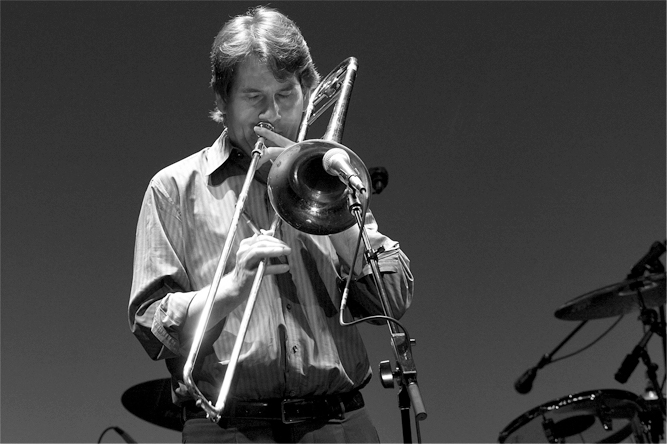 New-York based jazz trombonist Matt Haviland has been in demand as a performer and featured soloist with some of the top names in jazz since the early 1980s. Credits include work with the Illinois Jacquet Big Band, Vanguard Jazz Orchestra, Maria Schneider, Steven Bernstein's Millennial Territory Orchestra, and the Mingus Big Band, among others. He is a regular member of several New York-based ensembles, including the Pete McGuinness Jazz Orchestra, Scott Reeves Jazz Orchestra, Peter Leitch's New Life Orchestra and Frank London's Shekinah Big Band. Matt can also be seen leading his own ensembles, featuring top-shelf talent and many of his original compositions and arrangements.
Latest Release
Inside the Song
The new recording features the stellar talents of Mike Holober (piano), Cameron Brown (bass), and Tony Jefferson (drums), and captures the personal and musical rapport the quartet has shared since first performing together more than 15 years ago. Available in CD and digital formats through all major sites.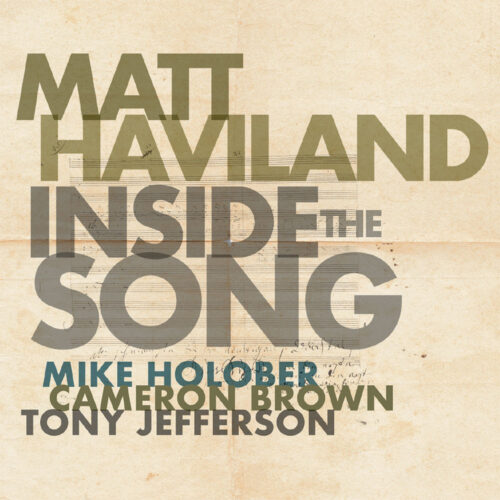 Upcoming Performances
There are no upcoming dates to display at this time.
Other News
Fall 2023
In October, Haviland will bring a group to the Jazz Forum in Tarrytown, NY, to perform music from his second release, Something to Say, as well as some new material. Look for other dates to be added soon.
Spring 2023
After celebrating his new release, "Inside the Song", Matt will rejoin the Water Gap Jazz Orchestra in May for a concert in May. This group was founded by the late, great Phil Woods and continues to thrive under the artistic direction of Matt Vashlishan, a Woods protégé and long-time member of the group.
New Life: Peter Leitch's New Life Orchestra
I'm thrilled to be a part of this recording, released as a double CD in late October 2020, featuring Peter's brilliant compositions and arrangements a unique 14-piece ensemble. He gets a fantastic range of colors from flute, guitars, brass, reeds, arco bass, and piano trio. Check out this early press review.