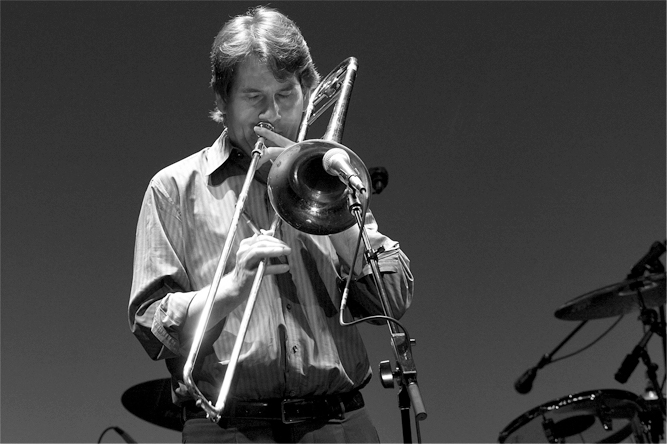 New-York based jazz trombonist Matt Haviland has been in demand as a performer and featured soloist with some of the top names in jazz since the early 1980s. Credits include work with the Illinois Jacquet Big Band, Vanguard Jazz Orchestra, Maria Schneider, Steven Bernstein's Millennial Territory Orchestra, and the Mingus Big Band, among others. He is a regular member of several New York-based ensembles, including the Pete McGuinness Jazz Orchestra, Scott Reeves Jazz Orchestra, Peter Leitch's New Life Orchestra, Frank London's Shekinah Big Band, and a long tenure with Diane Moser's Composer's Big Band, where he and several other composers in the band have helped Diane bring new music for big band to the public for the past 23 years. Matt can also be seen leading his own ensembles, featuring many of his original compositions and arrangements.
Latest Release
Something to Say
I'm very proud of this new recording, available in CD and digital formats through all major sites. We recorded 9 tunes at Sear Sound, NYC, including some original compositions and a few new arrangements, with instrumentation ranging from quartet to septet. Check out the video and audio clips on this site for a taste of the music and the vibe in the studio that day.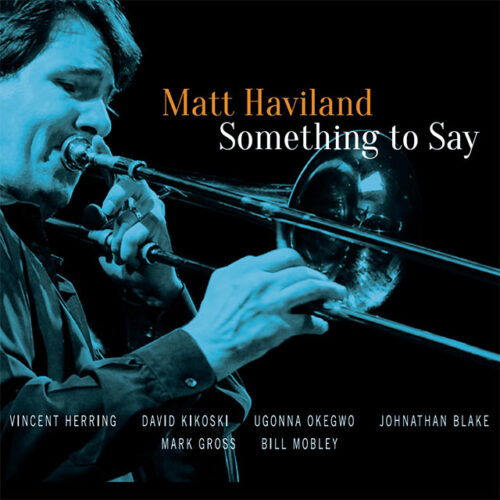 Upcoming Performances
March 30, 2023
Matt Haviland Quartet
Smalls Jazz ClubNew York, NY
Other News
Straight No Chaser Podcast 770: A Talk With Matt Haviland
Jeffrey Siegel hosts the award-winning jazz podcast "Straight No Chaser." For this episode, recorded 10/28/20, Jeffery invited Matt to talk about his latest solo release, Something to Say, including the top-notch group he put together, insights about the music, and why it's all about the feeling. Musical selections include the original compositions "Graham Benjamin" and "Fillet of Soul."
CD Release: Peter Leitch's New Life Orchestra
I'm thrilled to be a part of this new recording, released as a double CD in late October 2020, featuring Peter's brilliant compositions and arrangements a unique 14-piece ensemble. He gets a fantastic range of colors from flute, guitars, brass, reeds, arco bass, and piano trio. Check out this early press review.
A New Track from Bill Mobley
Bill asked me to play on Please Stay Cool in the summer of 2019, released later that year as a single. Bill's music is always imbued with soul and intelligence, whether he's composing, arranging, or playing trumpet. Brilliant! You can find it here.